American Eagle vs Levi's Jeans? Which is Better?
Think of the best jeans brands. American Eagle and Levi's are the first to hit our minds. They both are big fishes in the market and compete to be the best.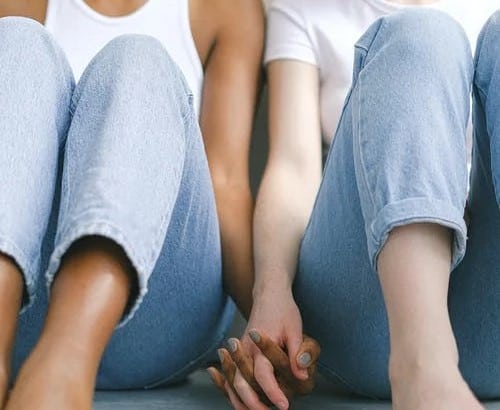 But who wins in the battle, American Eagle Jeans vs Levi's Jeans?
The reply to that question is it depends on your requirement. Levi's is better for classic jeans with sheer comfort. Whereas American Eagle is better for urban design and flexibility. Levi's is more durable but American Eagle is more affordable. Both of these jeans brands are good in their own way.
We're here to make your job easier. We have an article with a detailed overview of everything you need to know. Let's jump right in!
Relative:
What is the difference between Tapered vs Slim Jeans
American Eagle vs Levi's- All You Need To Know
American eagle and Levi's both are amazing jeans brands. Both of these brands have got a lot of appraisal from the customers. These two American brands don't have much to keep themselves apart.
We have tried to provide you with all the information you need. So that you can be the judge to compare these big fishes of the market.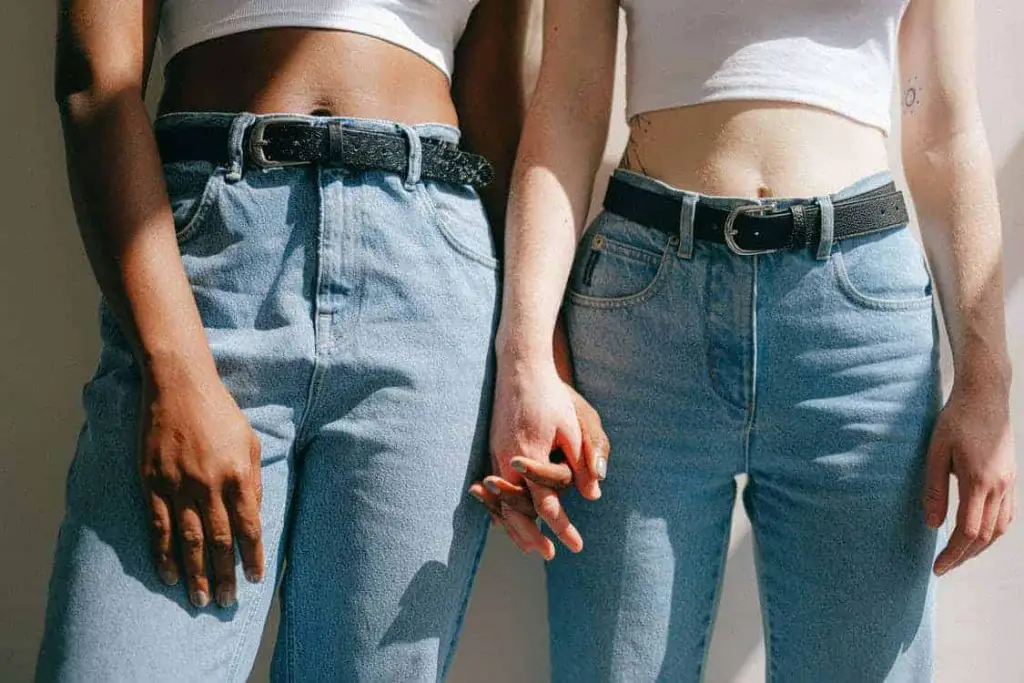 Levi Strauss & Co. (Levi's)
Every best jeans list must have a pair of classic Levi's. Levi Strauss situated the company in 1853 in San Francisco, California. Levi Strauss Co. is a family of legendary brands.
This includes Levi's, Dockers, Denizen, and its Signature line. 510 and 511 skinny jeans, 512 tapered jeans are their best sellers. And the 541 athletic is their most relaxed fit. All are available at Levi's.
One of their most Iconic products is the classic Levi's 511 slim jeans. They also have a flex version of the 511 slim-fit jeans. That features Levi's Advanced Stretch technology for added elasticity and flexibility. The 511 jeans can be purchased in 41 different colors on amazon.
Levi's denim is of high quality and keeps up well after several washes. Levi's suggests washing them once every 10 times at most. This extends the life of your jeans and safeguards the environment.
American Eagle Outfitters
AEO is recognized for its Flex Design, a unique concept that improves the amount of stretch in jeans. Jerry and Mark Silverman launched the company in 1977 in Pennsylvania.
They're an international fashion store that specializes in fashionable men's and women's clothing. American Eagle has approximately 700 outlets in the United States and Canada as of 2021.
They are more reasonable than Levi's. They target teens to young adults aged 15 to 25. But now their target market seems to be beyond that.
They now have a streetwear style rather than the preppy, surfer guy ideas of the past.
The American Eagle AirFlex Slim Fit Jean is one of the trendy sellers. The AirFlex jeans are available in 13 color options and a variety of sizes to fit a wide range of body shapes.
The colors and fits of these jeans make them highly versatile. It has a mid-rise, not a high or low one. It's slender in the thighs and all the way down the legs to the ankle, and it's tight at the waist. It has a slim fit to it, yet you'll find enough space to breathe.
Learn About why do jeans gap in the back
Relative:
What is the difference between Skinny and Super Skinny Jeans
American Eagle vs Levi's- Head to Head Comparison
In terms of the comparison between these two brands, the differentiation margin will be very narrow. Since both of these brands are similar. Still, for you, we tried to cover all the factors and give you a winner for each. So that you can pick the right one for yourself easily.
Longevity
Both American Eagle and Levi's have good reputations in this factor. Both of these brands can take washes after washes and still maintain quality. But Levi's is more likely to maintain quality after heavy-duty usage. So if you question, do Levi waterless jeans shrink? No they don't.
Levi's classic 100% cotton denim can take a lot of stress and still maintain quality.
American Eagle is not at all bad in terms of longevity. But, competing against Levi's will make Levi's the winner.
Stretch
If you're wondering what size do I wear in American eagle jeans, this is for you. No matter if you like or don't like slim-fit jeans, stretch is an important factor in modern jeans. Levi's have a good stretch in their denim. But, American Eagle is known for its stretch technology. Many even suggest they make the best stretch material for jeans.
Recently American Eagle has introduced us to its Ne(X)t Level Stretch Jeans for women. Which they claim to be the best stretch technology in the world.
So undoubtedly, the American eagle is the winner for this factor.
Comfortability and Flexibility
It won't be fair for Levi's if we call their jeans "uncomfortable" nor is American Eagle. Both are very comfortable and user-friendly. But, comfortability depends on your lifestyle.
If you need to do a lot of walking and running throughout your day, you need something that's flexible. For which we'd recommend you American Eagle. But, if you need some "good feeling" denim that keeps you warm and cozy, go for Levi's.
As we mentioned earlier, American Eagle has great stretch. It provides the user maximum flexibility. This is great for walking and running.
Levi's on the other hand, focuses more on how the jeans feel on the legs. Their fabric is soft. The standard straight-cut jeans use 100% cotton non-stretch denim. That's amazing for comfortability.
Style
Levi's is known for authentic and classic jeans. If you're wondering how many different styles of levi jeans are there, there's a wide variety. American Eagle features more modern and urban styles. Not that they don't have other styles. Both of the brands are very versatile when it comes to styling.
Levi's is good for a classic cowboy jeans vibe. Especially their 527 and 517 bootcut jeans really take the level higher. American Eagle is good for slimmer and daily use jeans. Its trendy and flexible design makes it very easy to pair with anything.
Affordability
Last but not least, for most individuals, affordability is a main concern. Both these huge brands have a versatile collection of products. With a versatile range of costs as well.
Some American Eagle jeans are costlier than some Levi's jeans and vice versa. But statistically, Levi's is more costly than American Eagle.
So we have to say American eagle jeans are more affordable than Levi's jeans.
Final Verdict
So now you know the contrasts and commonalities between these two brands. You should be able to make the right decision following our advice. But if you're still stuck in this dilemma, this section is for you!
From our perspective, go with Levi's if price isn't a matter for you. And if you're looking for flexible, comfy and durable jeans for everyday use. Lei's as you've already known is pretty comfortable yet pretty stylish.
But if you're looking for a reasonable option, American Eagle jeans are your thing. That's because these jeans are more affordable with a better stretch and equal comfort as Levi's.
So now you know which one is preferable and which one to choose.
The Best Jeans Are From These Two Brands
Below are the products of both the companies
Best Of Levi's Jeans
Levi's 501 Jeans
If you close your eyes and imagine jeans, you'll think of Levi's 501.
One of the most well-known pairs of jeans in the world by Levi's. These amazing jeans are made with 99% cotton. They're very comfortable around the thighs and feel amazing to wear. These come with high-rise jeans with fashionable button closure. You can pair it with almost everything.
Levi's Women's Wedgie Straight Jeans
Inspired by classic Levi's jeans, Levi's wedgie for women can be the cheekiest pants in your collection. A leather patch at the rear waist completes the look. A special construction raises the rear. The fabric is made with 85.5% Cotton, 13.5% Polyester, 1% Elastane. It features a high-rise button closure style that makes it all the more fashionable. Grab yours before the stock runs out!
Best of American Eagle Jeans
AE Cozy AirFlex+ Original Bootcut Jean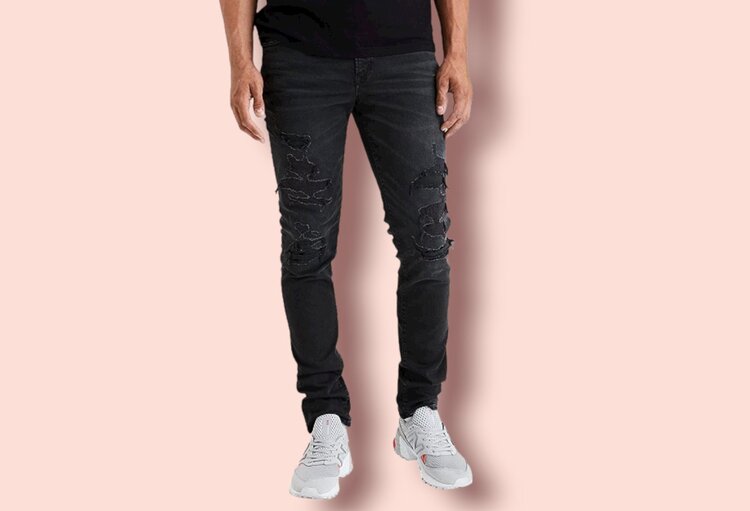 Flexible and soft denim with a brushed lining to keep you cozy and comfortable. All of these features can be found in AE Cozy AirFlex+ Original Bootcut Jean. It has a high stretch level and retains its form.Made with 90% Cotton, 9% Polyester, 1% Elastane. They also make sure the product is healthy for the planet. They are marked as "Real good" products with a view to save our environment from pollution.
AE AirFlex 360 Skinny Jean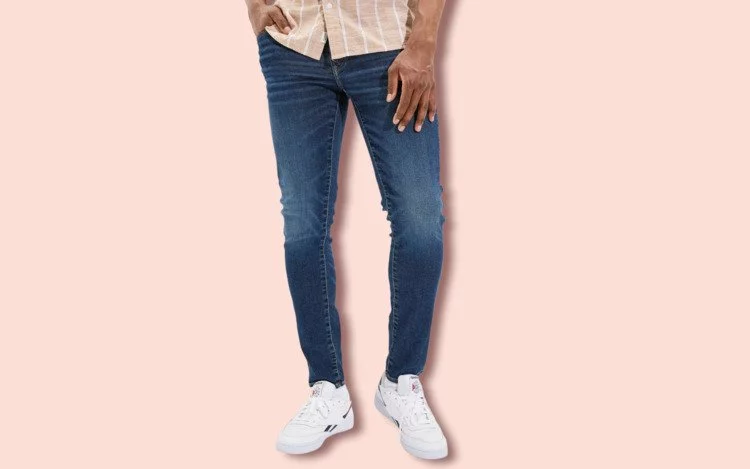 Want slim-fit jeans fit throughout, with enough room for comfort? AE AirFlex 360 Skinny Jean Skinny Jean is the one for you. In one amazing pair of jeans, you get maximum flexibility. Also, they have a structured appearance of rigid jeans. Per jean, an average of four recycled plastic bottles is used with a view to clean up the planet. The special fabric is made with 80% Cotton, 5% Recycled Cotton, 7%Polyester, 5% Recycled Polyester, 3% Elastane.
Conclusion
Now you know the winner between American Eagle Jeans Vs Levi's Jeans. We tried to hold the pros and cons of these brands up to you. So that you can make your decisions wisely and efficiently.
Hopefully, we have made your job easier through our article.
See you next time. Till then, best of luck!